Tuesday, October 26, 2010
Take a look at these stunning photos I found over at designboom
From my perspective (i.e. someone studying color theory) this sculpture is super interesting because depending on the time of day (just one of the many possible variables) this structure can show many different shades, tones and hues of the colors, which is something that I have not thought about before.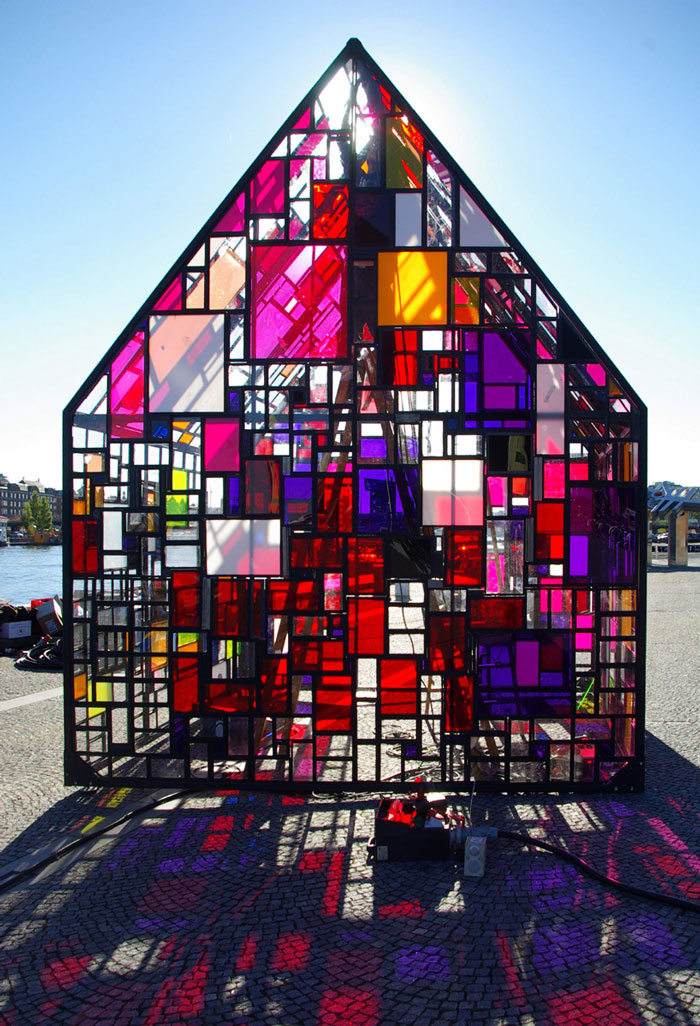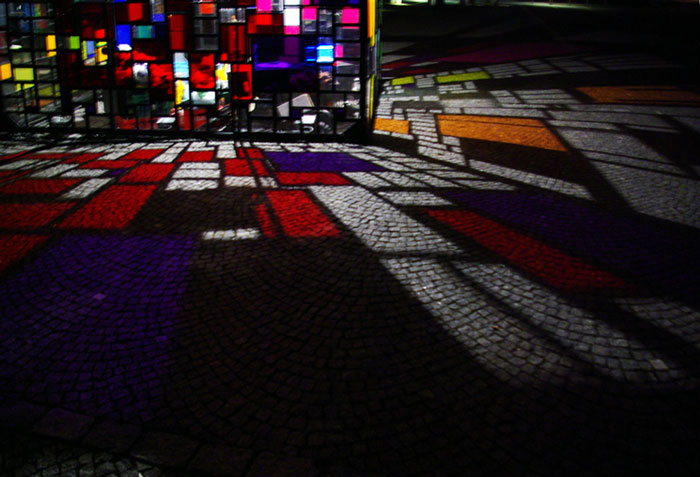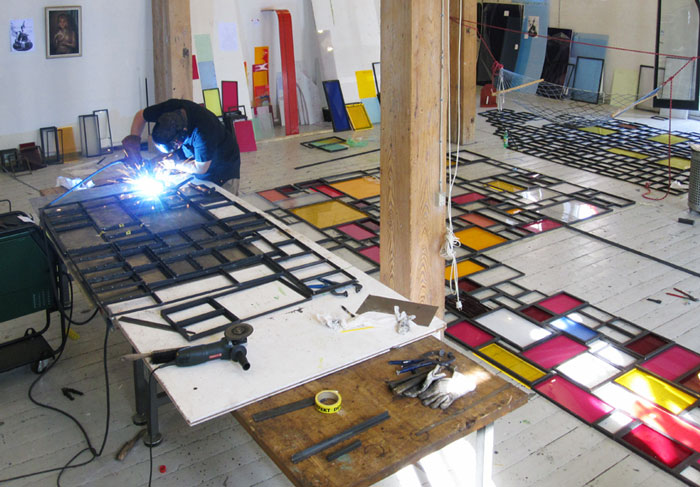 Below is the text from the post on designboom:
'kolonihavehus' by new york-based artist tom fruin is an outdoor sculpture consisting of
a thousand pieces of found plexiglass. located in the open riverfront plaza of the royal danish library
in copenhagen, denmark, the installation largely resembles the form of a simple house clad
in a vibrant and complex skin of plexiglass squares and steel framing, offering a visual and
lighting effect close to a stained glass window.
the house is fully constructed from hand-cut and hand-welded steel picture frames which have
been arranged to hold a single piece of found plexiglass ranging in size from 2×2 inches to
24×363 inches. the frames are welded into 35 individual panels which can be bolted together
to wrap around the metal structure. a pivot mounted door and several operable windows complete
the 14th feet house.
featuring lighting design by nuno neto and sound installation by astrid lomholt, 'kolonihavehus'
will be activated by a dance and theatre group whose performance is based on the concrete poetry
of danish poet vagn steen.