Wednesday, December 5, 2012
take a look at this poster on Kickstarter… I am thinking about backing this one! Love it!!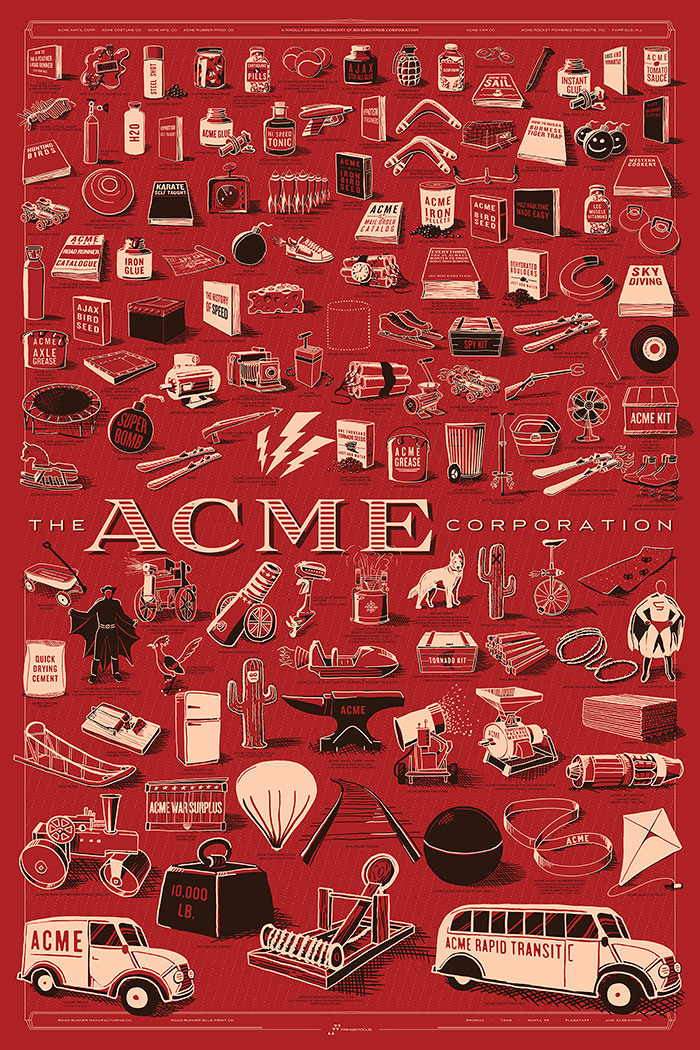 From the website:
Tornado seeds! Giant magnets! Dynamite! Rocket powered roller skates! Anvils! Giant Rubber Bands! I spent over 100 hours illustrating, designing, and researching this one poster.
The fictional ACME Corporation appeared in nearly all 43 Coyote & Road Runner cartoons from 1949-1994. They make any product you can imagine. I've loved The ACME Corporation since I was a kid because they're a true dream factory.