Wednesday, April 20, 2011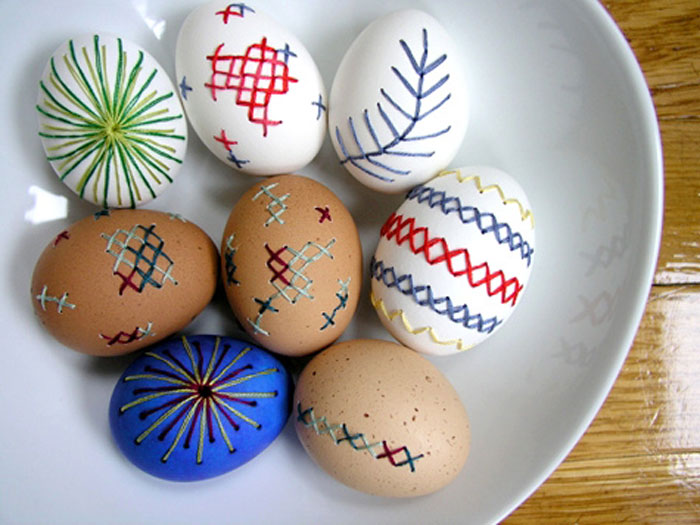 One of my favorite Bloggers, Design*Sponge just blogged this:
Some people may get spring fever, but around this time of year, I get egg fever. Egg decorating is, without a doubt, my all-time favorite holiday-crafting activity. When I came across an image recently of eggs made by Ukrainian folk artist Forostyuk Inna that were embroidered (yes, really embroidered!), my mind was officially blown. A way to combine egg decorating and sewing? Sign me up!
My research didn't uncover much in the way of a how-to for this technique, so after much obsessing, I decided to give it a try on my own. To my surprise, sewing on eggs isn't really difficult at all, once you get the hang of it! I know you don't believe me, and this project truly does seem to defy the laws of physics. But just read on to learn the secret of sewing on eggs. — Brett Bara
here are a few more photos I think this is such a cool idea!