Wednesday, October 27, 2010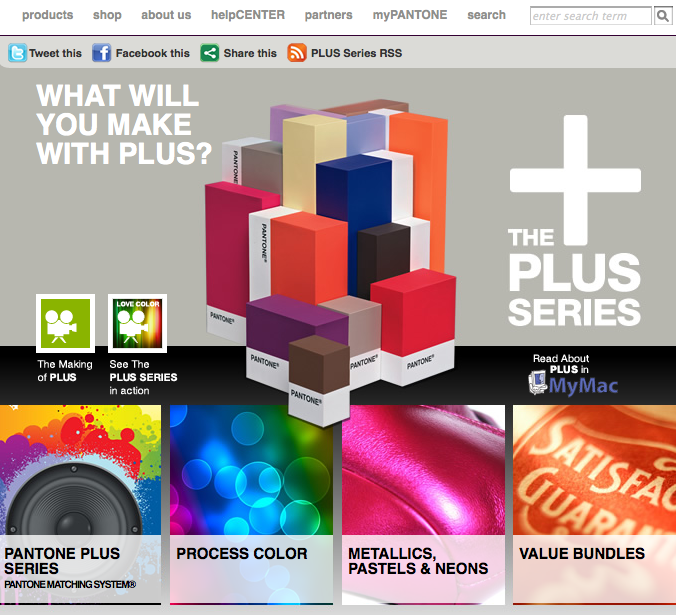 The other week our class was extremely fortunate to have Giovanni Marra, Director of Corporate Marketing for Pantone as a guest Lecturer. In the first part of the lecture, Mr. Marra took the time to explain the new Plus Series. The Plus Series is a new take on the Pantone Matching System in that the color books have been reorganized (with the designer in mind) so that they are organized by color. To me this is a huge leap forward and gives me even more incentive to invest in more Pantone Books. Additionally, he spoke about the history of the company and he showed one of the newest products in the Pantone line: The Capsure. Although I will not be purchasing one anytime soon (it is $649.00!) just knowing that this kind of technology exists is inspiring.
Another aspect of Mr. Marra's lecture that I found to be particularly interesting was the portion involving color trending. As he was explaining the notion of color trending and forecasting I immediately had a daydream involving an elete group of Pantone color trenders meeting in some secret war-room deep underground, making decisions about which colors would matter 24 months in advance. OK, so there probably is no "secret Pantone war-room," it is still fascinating when you think about the fact that very few people have a huge influence on the global climate regarding fashion, interior and graphic design.
The real "meat" of his lecture was a beautiful interactive presentation that showed how color communicates emotion and affects all around it. Just thinking about the lecture (combined with Michelle's lectures on color) is helping me to really consider all of my color choices as a designer. Overall, I feel extremely lucky to have had the opportunity to get that close to the world that is Pantone!